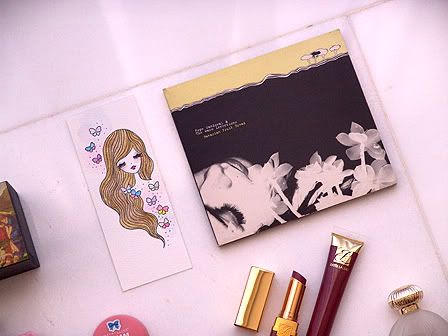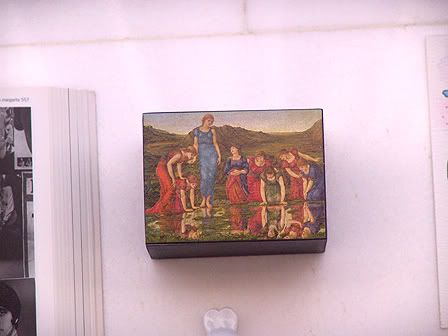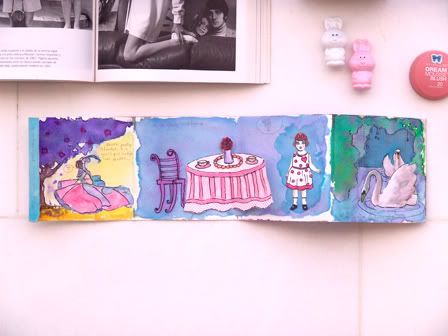 ♥ Fashion photobook with this darling picture of Twiggy.
♥ Little wooden box with a reproduction of Edward Burne-Jones' The Mirror of Venus
(my dear friend Dela gave this to me).
♥ Little nymph with dreamy eyelashes
♥ Hope Sandoval & The Warm Inventions' Bavarian Fruit Bread cd.
♥ Tiny love bunnies my friend Isa gave to me for my birthday.
♥ Dream Mousse Blush by Maybelline in Peach Satin.
♥ Pure Color Gloss Stick by Estee Lauder in Deep Lilac.
♥ High Gloss by Estee Lauder in Jewel.
♥ Tiny vintage flacon of Nina by Nina Ricci a dear boy gave to me.
♥ Wonderful watercolour book my friend F. gave to me when I graduated from college.
c*