Darling Mignonette is one of our dearest blogger friends
She has a special love for antiques, old Hollywood, vintage face powder and dolls from the 1920's

Here are some photos of her favorite things: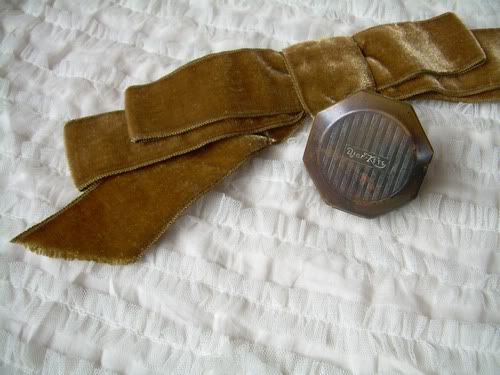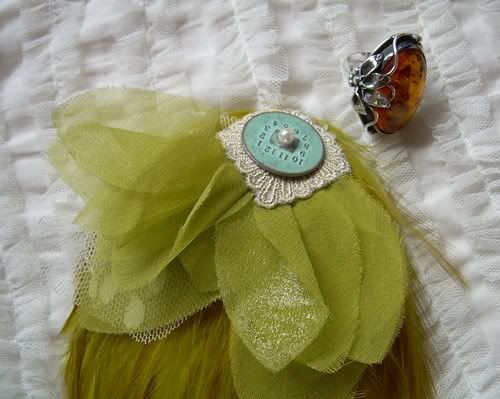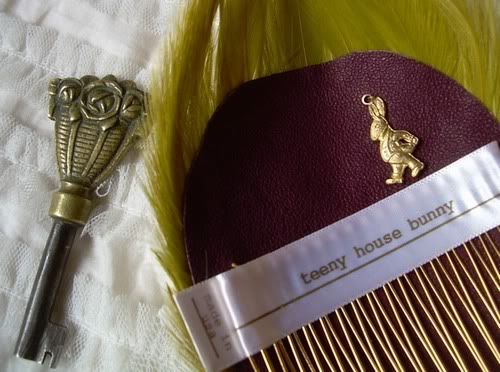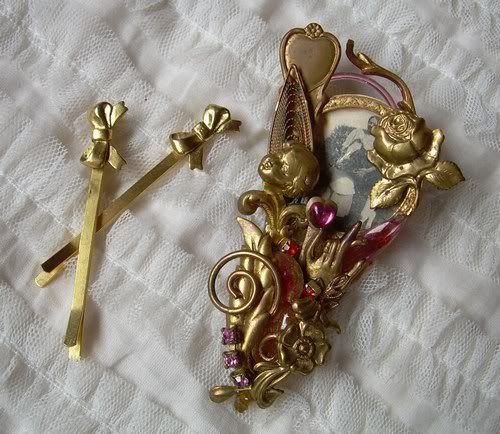 ♥ The hair-bow I bought at an antique shop, and it used to belong to a darling child in the 1930's - made of velvet.
♥ Eau de Toilette from L'Aromarine, the scent is Mulberry.
♥ On the right an antique Djer-Kiss compact from the 1920's, a gift from my darling.
♥ Again on the right, an art deco pillbox with a clock on the front, bought at a market.
♥ Two gold hairpins from Anthropologie.
♥ On the left a hand made vintage brooch, given to me by a sweet friend of mine... I love the cherub and dainty hand - though it may be hard to see.
♥ Antique skeleton key from the 1920's, a gift from a friend.
♥ Antique polish silver & amber ring, anniversary gift from my darling.
♥ A feather hair fascinator from Anthropologie. The back of it has a darling bunny - that I am actually going to remove and make a necklace out of him!

♥

She has a marvelous blog with stills from her favorite movies

http://darlingmignonette.blogspot.com/

and you can follow her adventures at

http://mignonette.tumblr.com/