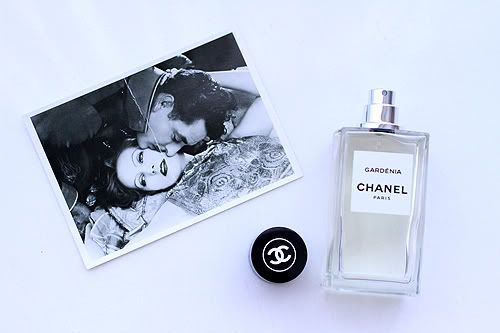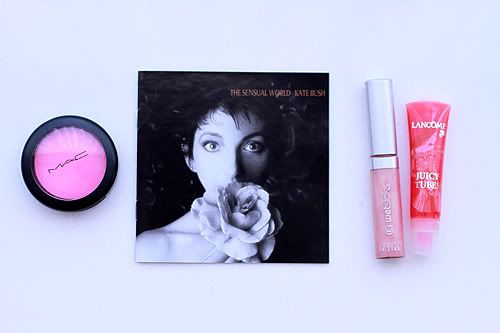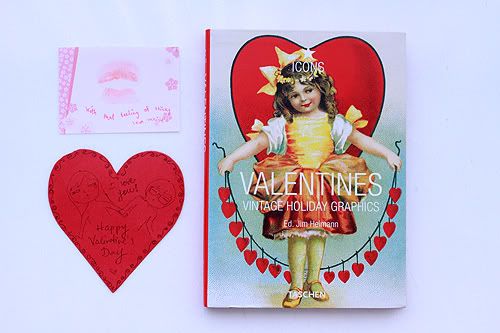 my funny valentine
♥ Vintage Valentines book by Taschen.
♥ Flesh & The Devil postcard that Dela once sent to me.
(It was glued to my window in my former house so I could see it everyday)
♥ Little Valentine heart from F.
(my first valentine this year!)
♥ Gardenia by Chanel from Les Exclusifs collection.
♥ Powder blush by MAC in Sweetness.
♥ Tiny heart pins that Mathyld gave to me.
♥ Amethyst and Agatha heartshaped stones that my mama gave to me.
♥ "with that feeling of sticky love inside"
(lovenote I once slipped in one of your books).
♥ Juicy Tubes World Tour by Lancôme in Cinnamon Soho
Wet Slicks by CoverGirl in Shimmershell.
♥ The Sensual World by Kate Bush
(the most romantic record ever made).
♥ This song
My Funny Valentine by Nico.
c*