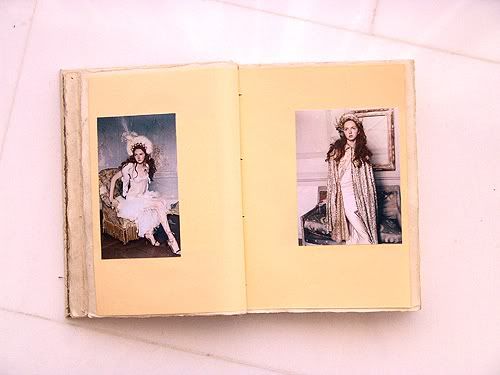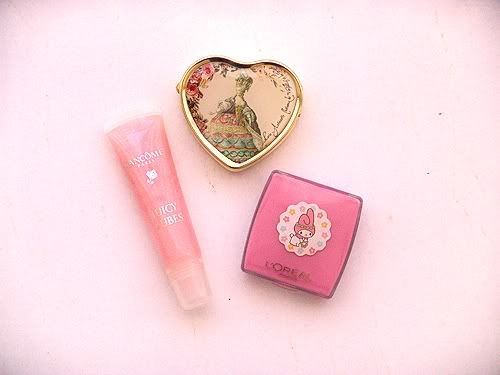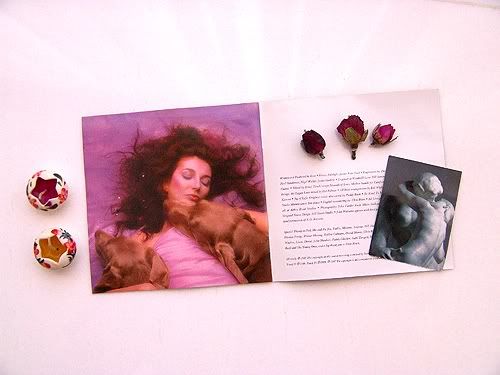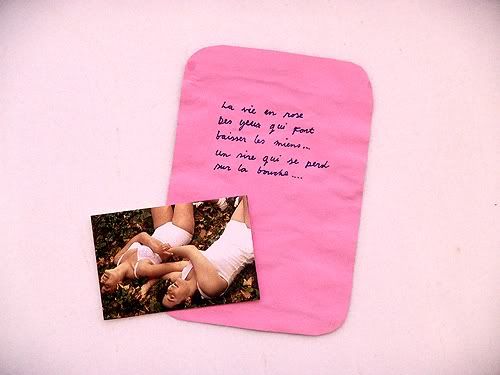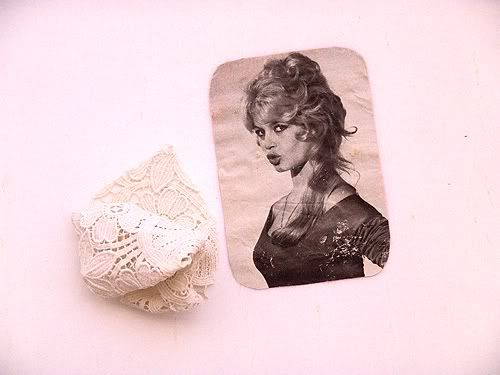 r-o-m-a-n-t-i-q-ue!
(always and forevermore)
♥ notebook filled with photographs of nymphs and women I love
(I started keeping this after a visit I made to Empress Sissi's castle where I saw
a book she kept with photographs of all the women she thought to be beautiful and fair!).
♥ the opulent high drama of Kate Bush's Hounds of Love.
(a record I want to be buried with).
♥ a photo of Brigitte Bardot that Pola sent to me.
♥ Blush Délicieux in Rose Guimauve by L'Oreal.
♥ Lancôme's Juicy Tubes Tunes in Marshmallow Electro.
♥ Antique lace that Pola once sent to me.
♥ a Heavenly Creatures photo still you gave to me.
(you & I, you & I).
♥ a heartshaped Marie Antoinette pill box that belongs to my mama.
♥ a ticket to Musée Rodin from my last summer in Paris.
♥ dried roses a man I adore gave to me.
(sometimes you bring me flowers).
♥ tiny candles that my dearest F. brought to me.
show me yours, babycakes!