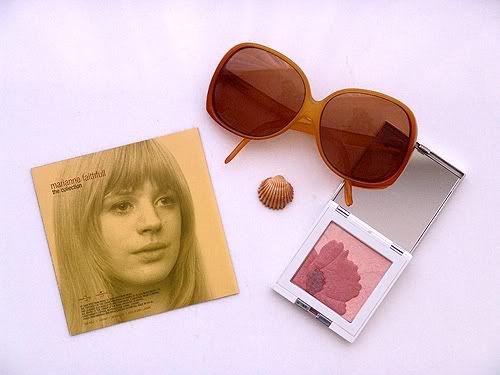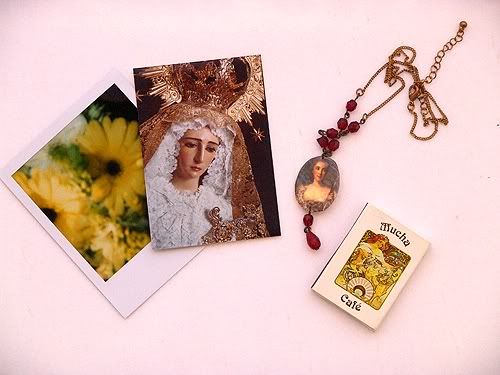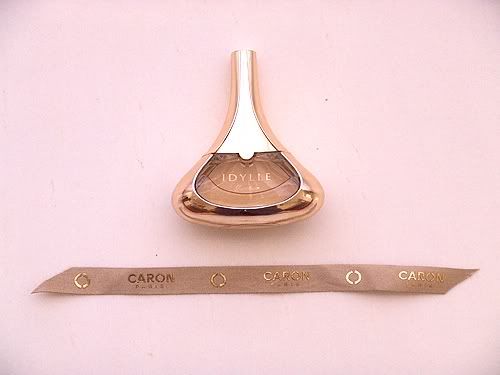 ♥ Clinique's Fresh Bloom Allover Colour in Peony.
♥ Vintage Oversized sunglasses by Viennaline.
♥ Matches from Mucha Café given to me by my brother.
♥ A little seashell Julia once sent to me.
♥ Marianne Faithfull (everything about her 1960's persona, her voice, her sad puppy eyes,
her babydoll dresses, long dreamy lashes and her beautiful lips like a rosebud).
♥ Artemisa necklace made by Pola.
♥ A Virgin Mary photograph Eeija sent to me.
♥ Polaroid of Gerberas I once snapped when you were poor and I loved you more.
♥ Caron ribbon.
♥ Guerlain's Idylle Eau de Parfum given to me by my brother.