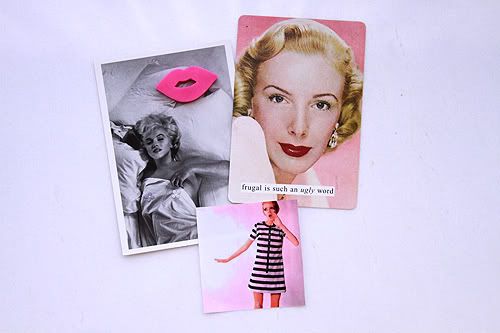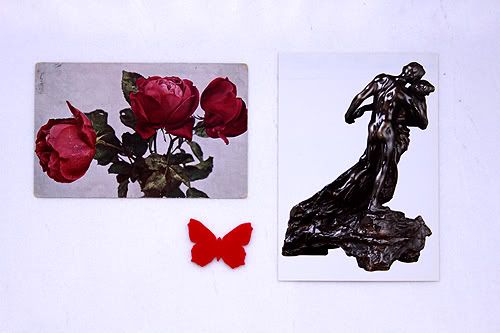 ♥ Camille Claudel's La Valse postcard
(The way I cried when I first saw it with you)

♥ Red Roses postcard
("but everytime that you see a Velveteen rose,
think of how you once called me your Velveteen rose")

♥ Twiggy, darling 60's muse.

♥ My dearest Miss Monroe.
("I am not interested in money, I just want to be wonderful!")

♥ Anne Taintor post card from Isa.
(Indeed is Frugal an ugly word!)

♥ Unicorn and Lips erasers
(STEAL FROM YOUR WORKPLACE NOW!)

♥ Revlon's Super Lustrous Lipstick in Twinkled Pink.

♥ "I am going to marry you in butterfly red"

♥ Hello Kitty rose sachet from Isa.