Ana Sofia is a darling girl who always surprises us with her beautiful photographs and lovely tunes. She is also a tea lover and we would love to see her more often. Did we mention she has the cutest puppy named Rocco?

Take a look at these beautiful photographs she's taken to show us her favorite things from past weeks:
♥
The last book I bought for myself, "Chamario"
♥
Peacock Feather
♥
Little porcelain plate with my name on it, souvenir from Portugal
♥
My Diana Mini camera
♥
Purple Charm, gift from my cousin
♥
Sea treasures, some found by me
♥
Lipton White Tea
♥
Sigur Rós' "Hvarf-Heim" CD. can't stop loving it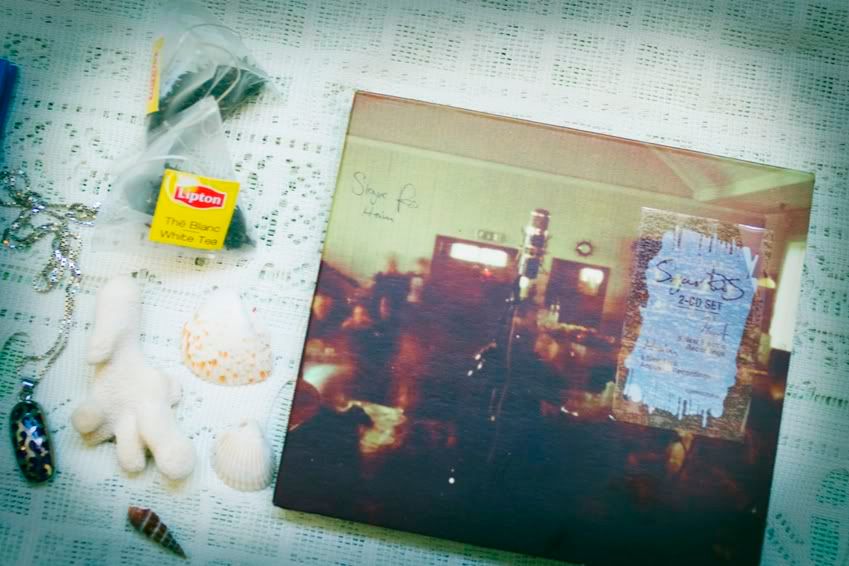 You may find her gorgeous photographs at http://www.flickr.com/photos/suchashame/
Also, visit
Bi-Log
to listen to her band's music!